Audio Newsfeed Powered by Gen-AI
Discover the incredible podcast universe waiting outside your pod-bubble
---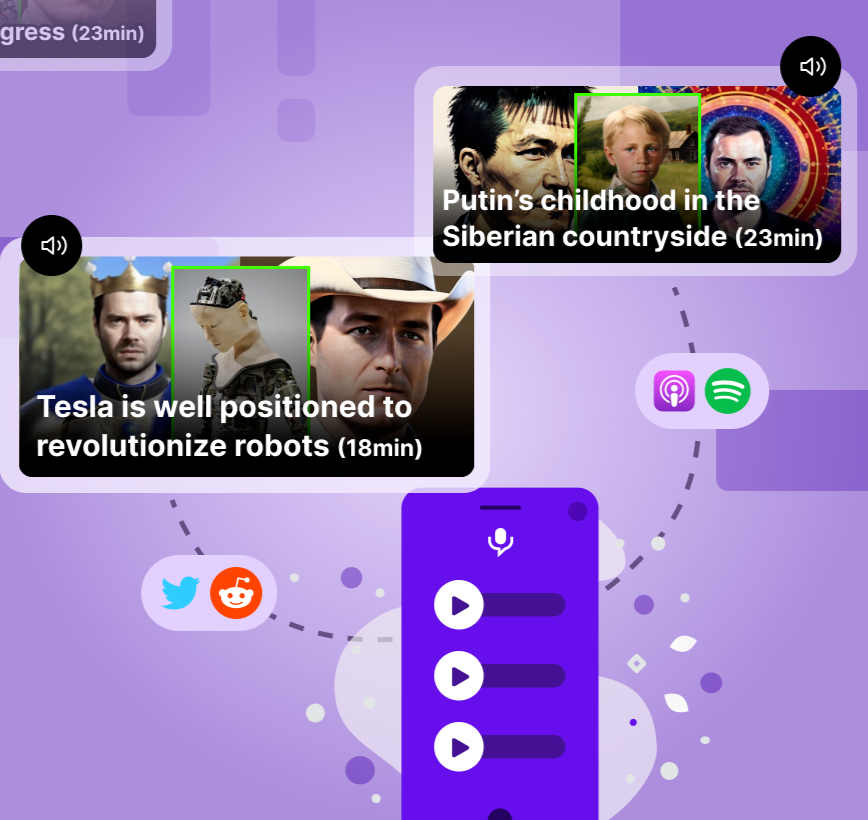 An AI-powered magnet for the best podcast segments
Incredible rabbit holes - tailored to you.
Jump straight into the action and skip the chit-chat.
At-a-glance summaries let you quickly decide where to tune in... and where to keep scrolling.
---
Keep up with your network & never miss a beat.
Find the best segments from podcast episodes discussed across your social networks.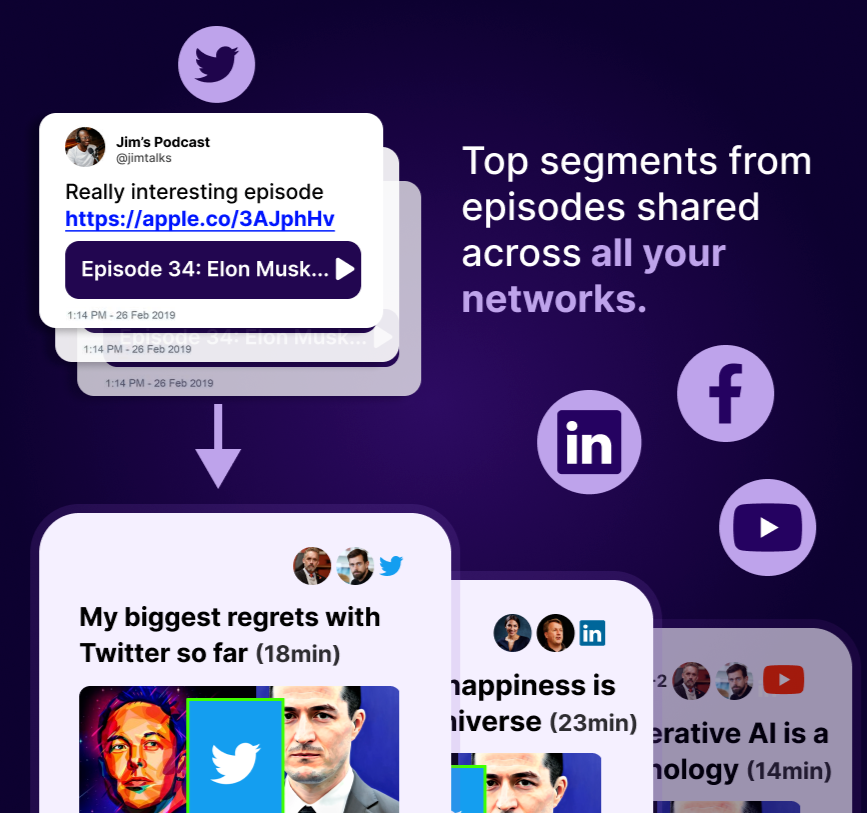 ---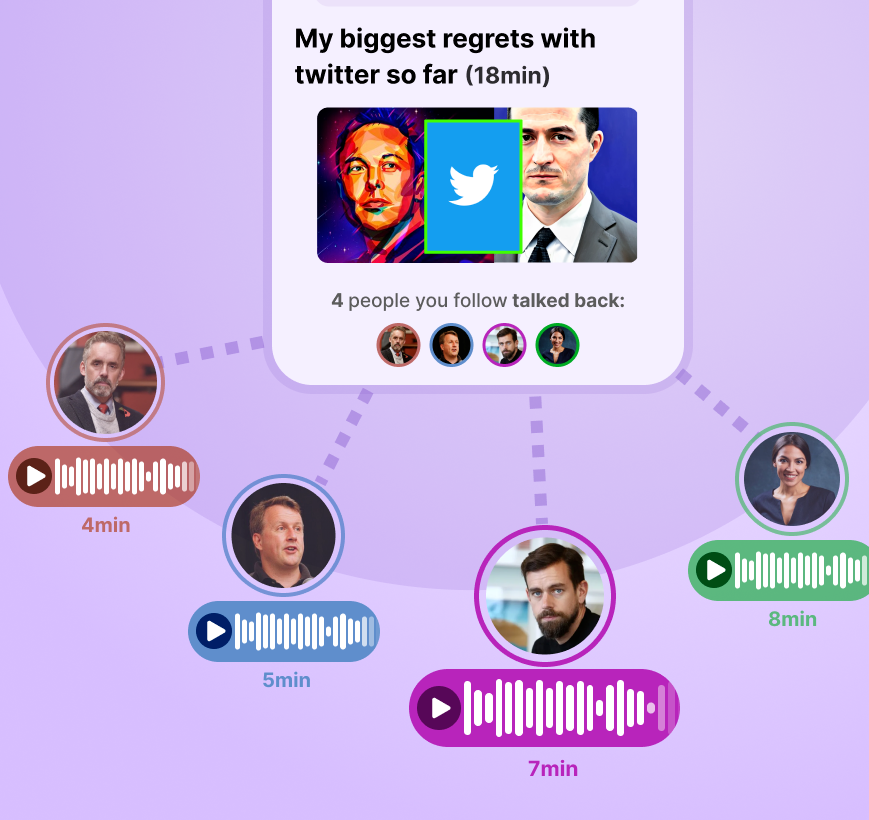 An ongoing conversation
Hear thought-out replies that are as rich as the original content.
---